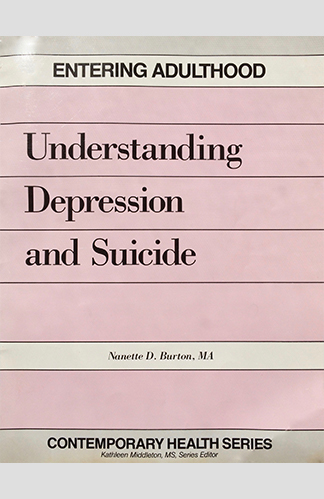 Entering Adulthood: Understanding Depression and Suicide: A Curriculum for Grades 9-12 Book and Workbook
ETR and Associates, 1990
Depression and Suicide continue to be real issues in the lives of teenagers and their families. This book was published in 1990 in response to a teen suicide crisis throughout the United States. It is now 2017 and we again are experiencing another crisis. This book is still relevant though the statistics do not reflect the ebb and tide of suicide over the years since its publication.